Some cold days of winter in the "Land of sun" Naples, Italy
For the people who love cold and like to travel in winter, pick up Naples, the third most populated city in Italy and the capital of Italian region Campania. Naples with beautiful sunset views is a rumbling mass of contradiction. This stunning, lively city is full of magnificent historical, inventive and artistic treasures as well as an eye-catching volcano. Start packing to visit this destination and enjoy the snow falling in the winter season. Put sweaters, snow jackets, winter hat, gloves, scarf, warm clothes, snowshoes, umbrella in your baggage and prepare a list for sightseeing including, National Archaeological Museum, Cuma, Duomo, Mergellina & Posillipo, Basilica Santa Restituta, Spaccanapoli district, Campi Flegrei and Naples University.
More guest rated hotels
More guest rated hotels to stay in vibrant city Naples are mentioned below for vacationers and travelers.
to stay in vibrant city Naples are mentioned below for vacationers and travelers.
Hotel Cristal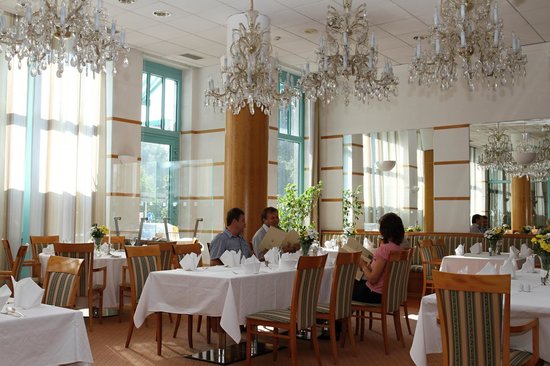 Address:  Torino 108- Naples
Phone: +39 081 282551
It's a nice hotel with lots of facilities including, bar, air conditioning, luggage room, snack bar, the internet, and concierge. There's a breakfast area in the hotel where free buffet breakfast is available.
Hotel Sant'Eligio
Address: Bernadino Rota 36/38, 80133 – Naples
Phone:  +39 081 202411
It's a three-star hotel in the historical center area. It offers good facilities such as bar, the internet, 24 hrs room service, city tour, restaurant, luggage room, air conditioning and TV lounge.
Staffs are excellent and the cuisine is nice. This hotel offers free continental and full breakfast in food hrs.
Apart from these, Hotel Santa Brigida, Hotel Partenope Relais, Hotel the Fresh, Hotel Cine Holiday, Holiday Inn Napoli, Hotel Vergilius-Billia and Inn Mergellina Resort are also top guest rated accommodations in Naples.
One of the most favorite foods in Naples is Pizza. If I tell you the first thing to do in this city I'll say eat pizza, why I shouldn't say after all it's a hometown of pizza. You will find lots of pizza places available here and there in Naples but that one is the best, prepare with wood-burning oven. People also like spaghetti Eggplant Parmesan, Sfogliatelle in food.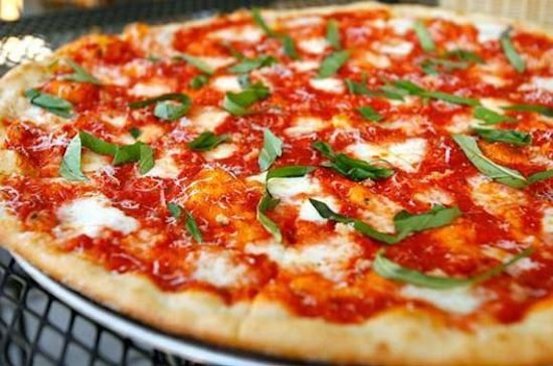 Here are some suggestions for you to enjoy the flavors and aromas of original Italian food in Naples.
L'Europeo Di Mattozz, Trattoria Enoteca Campagnola, Taverna dell'Arte, Sorbillo Pizza, Pizzeria Di Matteo and Da Michele Pizza.
Naples is also famous for tasty and delicious seafood that is in abundance here.
Now open your list where you mentioned the places you must visit in Naples. It's a city filled with antiques and precious art for centuries. If you like old stuff and fond of antiques, visit MADRE the abbreviation of Museo d'Arte Contemporanea Donna Regina. It's a wonderful museum for the art lovers.
City's most stunning place you must visit is Amalfi Coast. Don't forget to visit this place during your tour to Naples. Capella Sansevero is a place where you will find a marvelous piece of skill. Yes, I'm talking about Veiled Christ, a sculpture, in the center of Sansevero Chapel.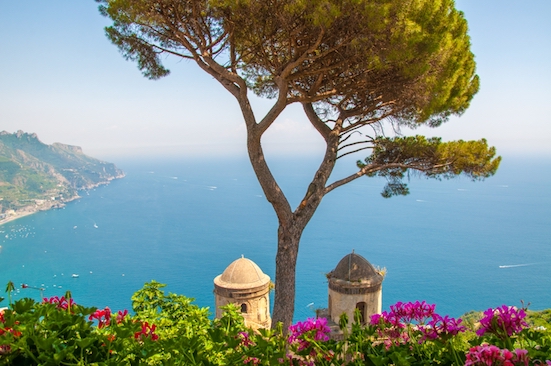 The one most fabulous place of Naples you shouldn't miss is The National Archaeological Museum. It has world's remarkable collections of Roman and Greek antiques including, gems, glass, mosaic panels, silver, sculptures taken from Pompeii and Herculaneum and massive fresco.
Also, include Spaccanapoli in your visiting places list. It's the main street that divides Naples. This street is the heart of the historic center and always crowded with people. There are many stunning buildings, shops and beautiful churches located on this street.
You would also like to visit Santa Chiara Church that is beautifully decorated and Duomo, a Gothic Cathedral. Three Castles, an Opera House and the big volcano looming over the city are worth seeing things in Naples.
If you decide to visit Naples, please stay there for more than 2 weeks and don't try to see everything in a single day visit. You couldn't enjoy this way but get cranky and tired. Spring and fall are the ideal seasons to visit Naples. Hope you will enjoy your trip to this vibrant city of Italy.
There are many things to visit in Italy, it's a beautiful place with lots of attractions. Once I visited Lake Como in Lombardy, Italy. It's really beautiful and reminds the nature.
Happy tripping!