Top 7 Academic Blogs You Should be Reading in 2019
Sometimes it's useful to look beyond classrooms, professors, and tutors for a little help and inspiration. If you are struggling in any area of academics, particularly academic writing, we want to let you know about some valuable resources that can help.
Getting over certain academic hurdles is necessary for any student who wants to pursue an advanced degree after graduation. These seven academic blogs can help you do just that, and learn how to deal with some of the more challenging aspects of academia.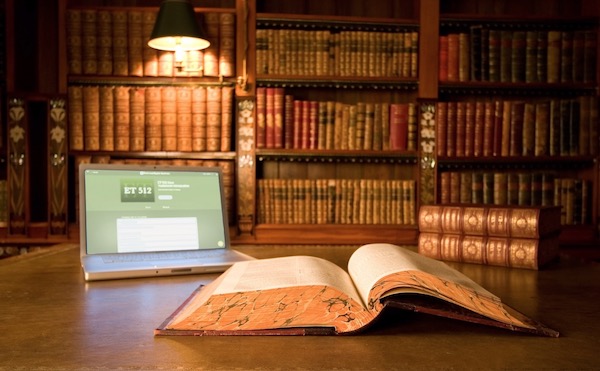 The Thesis Whisperer
The Thesis Whisperer is the brainchild of University of Melbourne's Inger Mewburn. The blog is populated with content written both by Mewburn and contributed by a variety of other professors and academics. The blog is an eclectic offering of thought-provoking posts on a variety of academic topics. Subjects range from how to write and present work in a way that maximizes the impact of the messaging to keeping organized enough to write in the first place.
Notable Posts:
"Why it's important to be exactly certain about how much you don't know"

"Sins against the comma"
Writing For Research
Helmed by London School of Economics professor Patrick Dunleavy, this academic blog is designed to help students master the art of writing "creative non-fiction at a research level." Even the author admits that this is much easier in theory than in execution, but the tools necessary to learn how are all archived here. Students reading the Writing for Research blog will learn how to correctly structure and format research papers, and advice on how to approach academic journals with post-graduate work.
Notable Posts:
"Why are citations important in research writing?"

"Becoming more creative in academic work"
EssayPro
This blog is unique to others on our list in that it is tied directly to a full-spectrum academic writing service. The goal of this blog is to educate students in the ways of academic writing and provide the tools necessary to tackle many undergraduate writing tasks with proficiency. For some, the information in the EssayPro blog might not be enough to instill the confidence required to go it alone. In those instances, they will help write your essay or even develop one from scratch with the help of some very talented, seasoned professional academic writers.
Notable Posts:
"How to write an abstract for a research paper"

"How to write a cause and effect essay"
Patter
This loosely self-named blog is populated and managed primarily by Pat Thomson, Professor of Education at The University of Nottingham. Its pages are loaded with informative posts about all things academic writing and research. Patter readers learn valuable skills like narrowing down research topics to common pitfalls in academic writing and even enhancing content for marketability.
Notable Posts:
"choosing images for slideshows"

"deep into writing the thesis? don't forget to yodelayeehoo"
The Kibin Blog
Devoted to the subject of essay writing, the Kibin Blog is a no-frills, simply-presented blog that caters mostly to undergrads and students who struggle with some of the basics of academic writing. The information is presented simply and in a way that is easy consumed and understood. The site is also loaded with links to outside resources on all kinds of academic subjects.
Notable Posts:
"13 Compare and Contrast Thesis Examples to Inspire You"

"How to Annotate a Text (and Why It's Helpful)"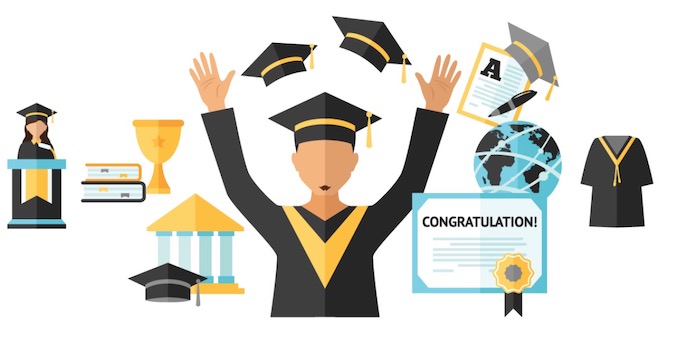 The Chronicle of Higher Education
Blogger Rachel Toor brings her brand of information and entertainment to a blog geared toward academic writing. Undergrads and graduates alike will benefit from posts on everything from developing term papers to getting writing work published in academic journals. Pay particular attention to the advice section – it's a mini college survival guide. Check it out here.
Notable Posts:
"Resisting the Urge to Profess"
"The Challenges of Writing 'I'"
Academics Write
Academics Write a mainly curated blog that covers academic writing across a broad range of disciplines. Post topics include information and advice on doing proper research and other relevant undergraduate writing themes. The content is a bit more personable than the average academic blog, so it provides useful information along with a little light entertainment along the way.
Notable Posts:

"Getting early feedback on your writing: turning good into great"

"Crushing our creative guilt"
We hope you will take the time to click on a few of the links above and take advantage of some of the valuable resources we've showcased for you today. All of them can help improve your academic writing and also gain insight into some of the options available after obtaining an undergrad degree.