iPhone Tip: Transfer Live and Still Photos Without iTunes in 3 Simple Clicks
Did you buy the new iPhone (iPhone 8 or iPhone X)? These 2 phones are the world's Fastest Smartphones with Apple A11 CPU that also come with an awesome upgraded front and rear cameras compared to its predecessor. If you compare the camera of iPhone 8 vs iPhone 7, you will notice a noticeable difference that will make you upgrade the device. Because of the large size of images and HD videos captured by new models, the storage gets full very quickly and this is one of the reasons new iPhones are not available with 32GB and 16GB Storage. However, even 64GB is not enough if you capture lots of pictures. So what do you do?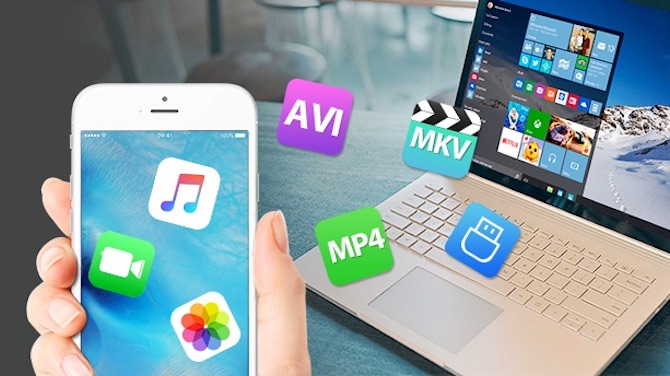 When the storage of your iPhone is almost full, you will notice that most of the spaces are usually consumed by Photos and Videos. If you are also facing this issue, then you should consider transferring iPhone Photos to PC or External Storage. This way, you can access those data anytime whether you are connected to internet or not. I have seen people reporting crashing issue with iTunes on Windows PC, and this is what made me look for an alternative option, and I have finally found WinX MediaTrans. So Let me tell you about an app that takes just a couple of minutes to initiate the transfer process.
How to Transfer iPhone Photos to PC Without iTunes and Internet
Step 1:
First of all, you should download the WinX MediaTrans application that comes with many great features, and it also Transfer iPhone Photos without iTunes. Install the app properly and then launch it to use. You should now click on Photos Transfer Option (make sure you have connected your iPhone via USB Cable). It will scan and show you all the photos and videos you have on your iPhones, and it also includes Live Photos. Please note that Live Photos are exported as Videos in MOV format.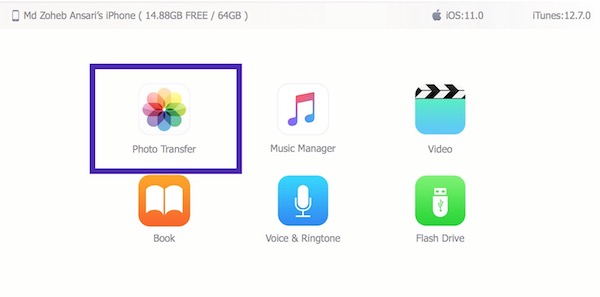 Step 2: 
Select the photos you want to transfer to PC. Now Click on the Export button within the app.
Step 3: 
You will see a Window in which you will be asked to select the Folder/Drive where you want to save those photos. Select it to start transferring iPhone Photos to PC. It should be done in a couple of minutes.
WinX MediaTrans app can be bought for a one-time fee of $19.95 that comes with Lifetime free update. However, you may also get this app for free as they are running the free giveaway. To learn more about the giveaway, please visit WinX MediaTrans Giveaway page.
WinX MediaTrans can do more than just transferring Photos
Now you know that how effective WinX Media Trans app is as far as moving photos is concerned. However, WinX Media Trans can do much more than that. With the help of this app, you can easily transfer Videos, Music, Ringtones. iBook etc.. If you have downloaded Media files from iTunes, you can use this app to remove iTunes DRM so the media file can be moved and used on other devices. You can learn more here.