How to Backup Windows without Data Loss?
In this tutorial, I will tell you how to backup Windows without data loss. The tool you need is named AOMEI Backupper. Before learning how to do a backup, you should know about AOMEI Backupper first. Following are few questions you need to understand:
What is AOMEI Backupper?
Why choose AOMEI Backupper?
How it works?
Information AOMEI Backupper
AOMEI Backupper is a backup software developed by AOMEI Technology. It is a third-party backup program for Windows operating system. There are several editions of AOMEI Backupper. AOMEI Backupper Standard Edition, Standard Edition for Win7, Professional, Server, Technician and Technician Plus editions. The former two are freeware. Others are paid. Professional and Server editions provide 30 days free trail.
For most users, AOMEI Backupper Standard Edition is enough. That's why when people plan to find a third-party to take the place of Windows built-in backup tool will consider AOMEI Backupper. Windows inbuilt backup app has many limitations and it is not easy to use. To fully protect your system and data. You have to use professional PC backup software instead. What's more, the prices of AOMEI Backupper paid editions are cheaper compared to other similar backup products. AOMEI store supports 90-Day unconditional money back. The order process is secured by 256-bit SSL and 100% secure ordering.
How to use AOMEI Backupper?
We take AOMEI Backupper Standard as an example. Download its installation package from AOMEI official website. Install and run. Select a language first: English, German, French, Chinese, and Japanese. Then you will see as the following interface, which is very clear. Set location and select agree, click Install Now to go.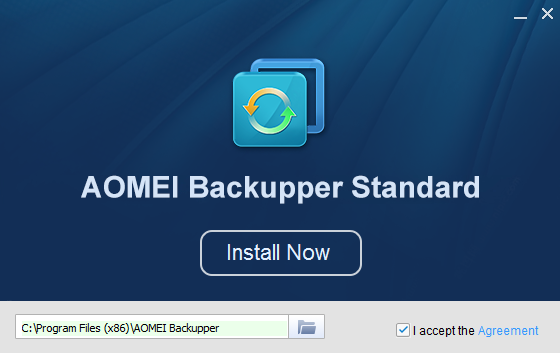 Open AOMEI Backupper and start your backup task. Under Backup tab, there are five options: system backup, disk backup, partition backup, file backup and file sync. Choose a one, set some parameters then commit the task.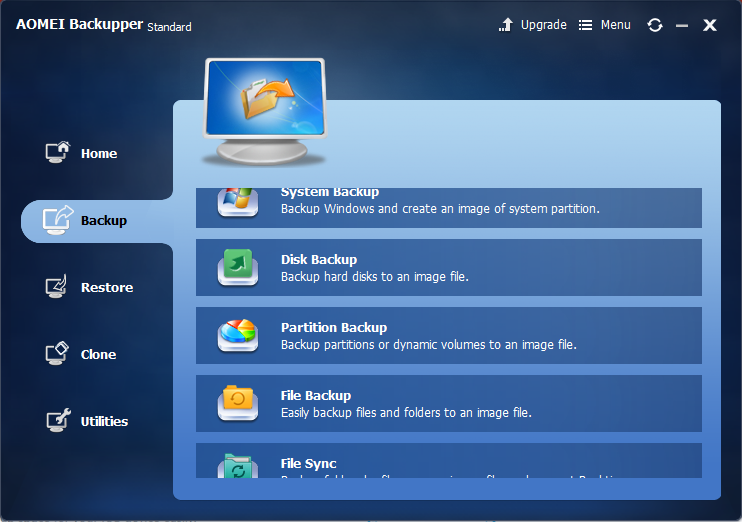 When you launch AOMEI Backupper second time, you will see these tasks are displayed in the Home window. You can check and edit these tasks. If you want to do restore. Either from Home tab or from Restore tab is OK.
AOMEI Backupper is not only a backup software but also a clone software. With it, you can do disk clone, system clone, and partition clone. Clone features are designed to protect data or improve the performance of your computers.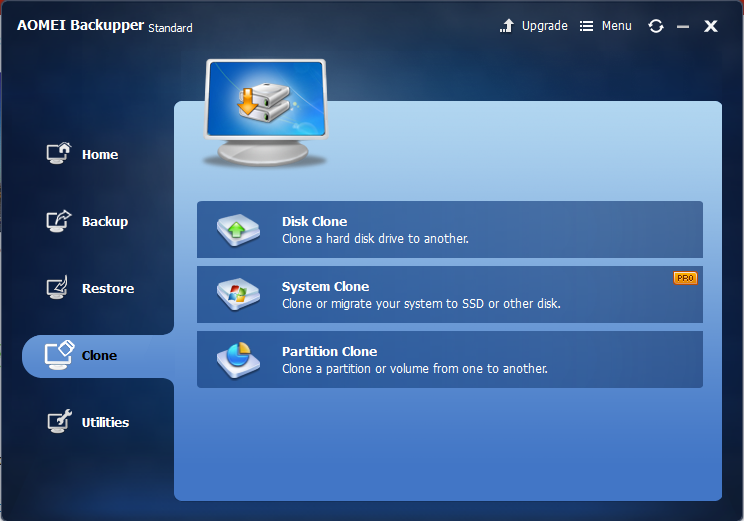 Since AOMEI Backupper is an all-in-one backup software, it integrates a series of practical utilities. Create bootable media, PXE boot tool, check image, explore images, merge images, import/export configuration and view logs. These toolkits will help you a lot.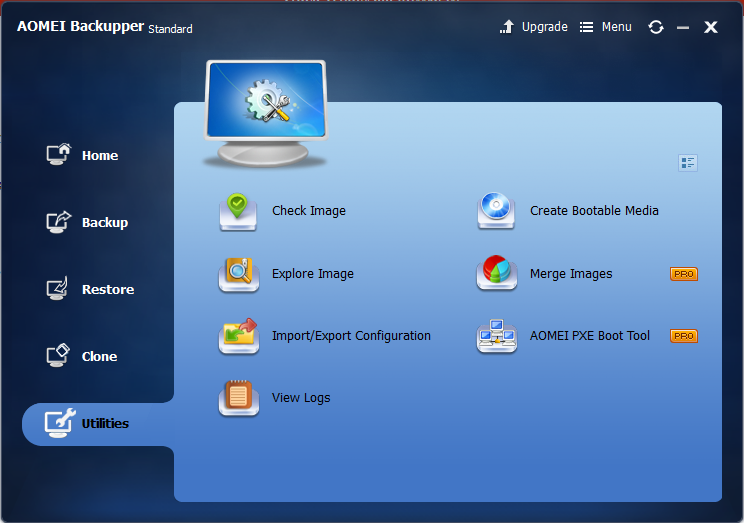 AOMEI Backupper has other settings from Menu drop-list: comment, encryption, email notification, compression, splitting, VSS, etc. Schedule settings have event-triggers, real-time sync, full backup, incremental backup and differential backup. You can also set these options when creating a backup mission. AOMEI Backupper is powerful because it supports dissimilar hardware restore, restore the system from the bootable disc, restore from the command line, restore with partition alignment, etc.
At last, in my opinion, I think AOMEI Backupper is easy to use with user-friendly interface. Once you made the backup with it and set regular backup, don't worry about losing data anymore. I hope this tutorial have helped you out in understanding how to protect data on a windows computer in a better way.
Related; Backup Oculus Rift