How to reset Windows 7 login password
I forgot my Windows 7 password, how to reset it?
Is it possible to reset Windows password if I forgot it?
I can't remember my computer password and locked out myself, what to do now?
If you are also looking for the answer to the same question then you have come to the perfect place. It is not a news anymore that thousands of people forget their password every day and once that happens, you will get extremely annoyed and frustrated because without inputting the correct password, even you won't be able to access your PC.
If you don't remember your computer password then you cannot really access any of the important files and documents inside your PC. This can be very heartbreaking especially if you need to use your computer urgently or if your computer has confidential data that you never backed up.
But do not get perplexed or despondent because, in this guide, we are going to expose 2 amazing ways to reset your Windows 7 login password and save your day. Keep reading to discover the solutions.
Method 1: Reset Windows 7 Password from a different Administrator account
If you have multiple administrator accounts registered in your computer then you can easily reset the password of your main administrator account using it. The process is quite simple and straight-forward but needs a few tweaks to accomplish this task.
Step 1. Turn on your PC and login to your computer using the other administrator account.
Step 2. Right click on "My Computer" and select "Manage" to open the Computer Management Window.
Step 3. From the left side panel, click on "Local Users and Groups" followed by "Users". The right side panel will now show all the accounts registered to your computer.
Step 4. Right-click on the administrator account name for which you wish to reset the password and choose "Set Password."
Step 5. Now, set up a new password for your account and apply it.
Restart your PC and you should be able to access it by entering the new password.
Cons –
You must have multiple administrator accounts setup before forgetting the password.
Other accounts must have administrator rights to perform this task.
Method 2: Reset Windows 7 Password with Ophcrack
Ophcrack is an old yet working Windows password recovery program that can recover the password of your computer by running a simulation on your PC. It is quite outdated and have a lot of limitations but yet it can recover simple passwords.
Step 1. Download Ophcrack and burn the ISO image on a CD/DVD or USB flash drive from a different accessible computer.
Step 2. Boot your locked computer with Ophcrack and wait for the program to load on the display screen.
Step 3. Choose "Ophcrack Graphic mode – Automatic" and press enter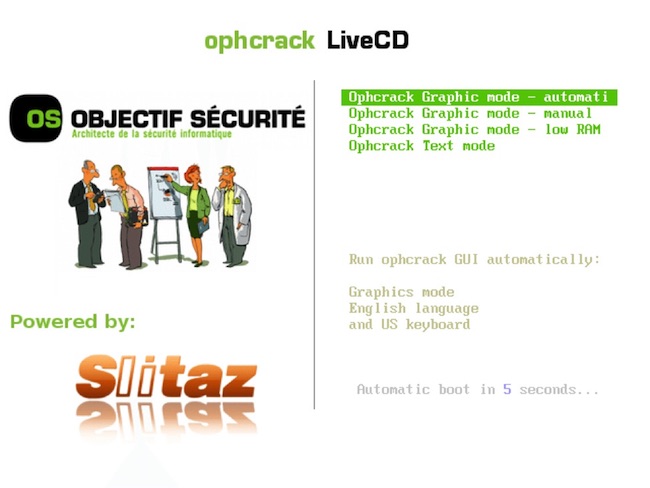 Step 4. Ophcrack program should start running now. It should take a while to recover your password, so wait patiently at this point. Once the password is recovered, it should be displayed on the main user interface of the program. You can write down the password and use it to access your PC.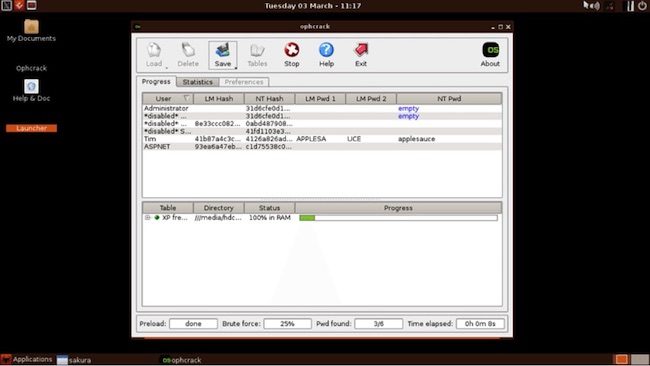 Cons –
Ophcrack can only crack passwords less than 8 characters.
Outdated program with no potential to recover lengthy and strong passwords.
Method #3: Reset Windows 7 Password with Tunesbro WinGeeker– Windows Password Recovery
If you failed to recover password of your computer using the above methods then don't get upset because we are saving the best for the last. You can easily reset the password of your computer without having any other administrator account by using Tunesbro WinGeeker– Windows Password Recovery, learn more how to reset forgotten Windows 7 login password without reinstalling the system.
What is Tunesbro WinGeeker – Windows Password Recovery?
It is an amazing Windows password reset tool that can destroy any kind of password from your Windows computer. You can reset the password even if it is 100 characters long easily without any issue. The basic principle of Tunesbro WinGeeker is to create a password reset disk using your USB flash drive or CD/DVD and use that password reset disk to remove the password from your original computer. It is quite simple to use and it can reset the password of all Windows computer versions such as Windows 7, Windows 8, Windows 10, Windows XP/Vista and so on.
You can even change the standards of the registered accounts as well as directly add or remove user accounts from your computer.
Manual on how to reset Windows 7 password with Password Recovery Program
First, grab a distinct computer with administrator rights and install the Tunesbro WinGeeker by finishing the installation setup wizard. Next, insert a USB flash drive or CD/DVD to the computer to create a password reset disk by burning the ISO image file. Hit the "Burn USB" button if you are using a USB stick or "Burn CD/DVD" if you are using a CD or DVD to create the password reset disk.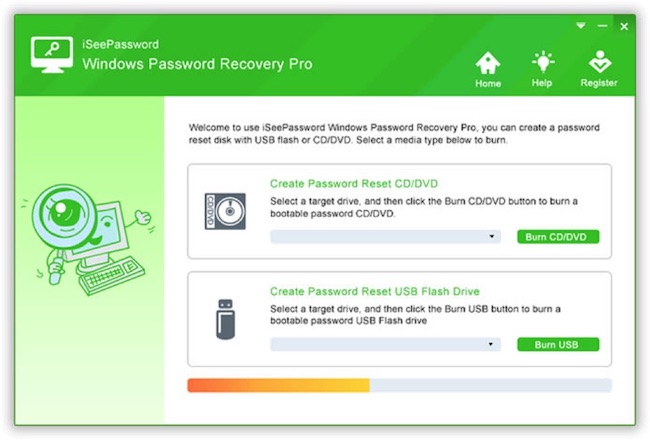 After the bootable password reset disk is created, you will see a pop-up message with the following message –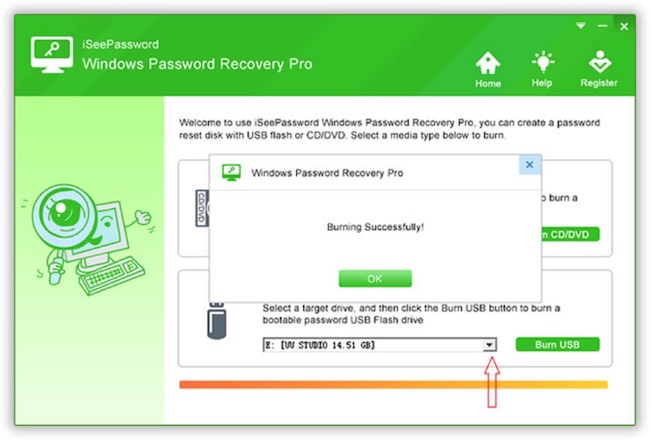 Now, you are ready to reset the password of your main computer. Insert the password reset disk on your locked computer and boot from it by changing the boot priority sequence from the BIOS settings.
The password reset program should automatically launch upon startup and you are only a few clicks away from removing the password from your PC. Simply input the following information to reset the password of your computer.
Choose the Windows version of your computer (Windows 7)
Select the username from the "Usernames" section.
Hit the "Reset Password" button to dismiss the password.
Click "Restart."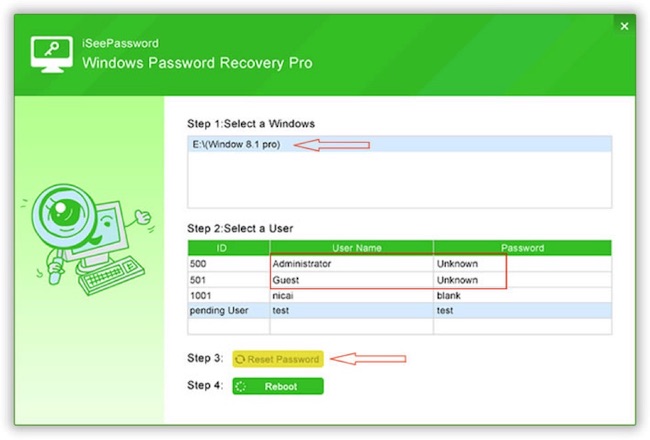 You're DONE! Now, restart your PC and enjoy because it won't ask you to enter any password.
Conclusion –
It is a great relief to know that it is possible to reset your computer password even if you forget it without losing any data. Tunesbro WinGeeker – Windows Password Recovery guarantees password recovery and remember to use it only on your personal computer. Using this program for any illegal activities will be punishable by law and will be considered as cybercrime.