Key West, Florida: Destination with amazing sunset sights
If you are looking for a holiday that you will never forget you must consider Key West, Florida. Key West Island is situated at the forefront of America, the beginning of the Caribbean adventure. In recent decades, Key West has reinvented itself again and again as a hot spot for tourists, but the heart of Key West has not changed, and that is the real draw to this island destination. When you visit the Florida Keys or Key West there are several things you need to do and see.
Key West, Florida: Destination with amazing sunset sights
The most intriguing thing about Key West is the combination of multiple cultures that have shaped the island. Even if you took away all the water activities, you would still have one of the most typical and charming towns in the United States. Cultures Cuban, South Africa, the Caribbean, and a dozen others all have contributed to the unique architecture that defines the city. If you want to get the most out of Key West, make sure you spend a few hours just walking the beautiful streets. Early morning is the best time to explore the city. The area is surrounded by beautiful typical houses the Keys colonial style, all wood and painted in bright colors where even you can sit at the table on the balcony to watch the bustle of the area.
After soaking in the culture it's time to immerse you in water. Key West is located between the Gulf of Mexico and the Atlantic Ocean, creating every possible water sport imaginable. The Florida Keys have world-class diving, fishing, and boating. If you like the sun, you would also love being on the water in Key West watching the world's most beautiful sunset views. A snorkeling trip combined with a sunset sail is highly recommended. Other fun things to do on the water are kayaking and dolphin watching adventures.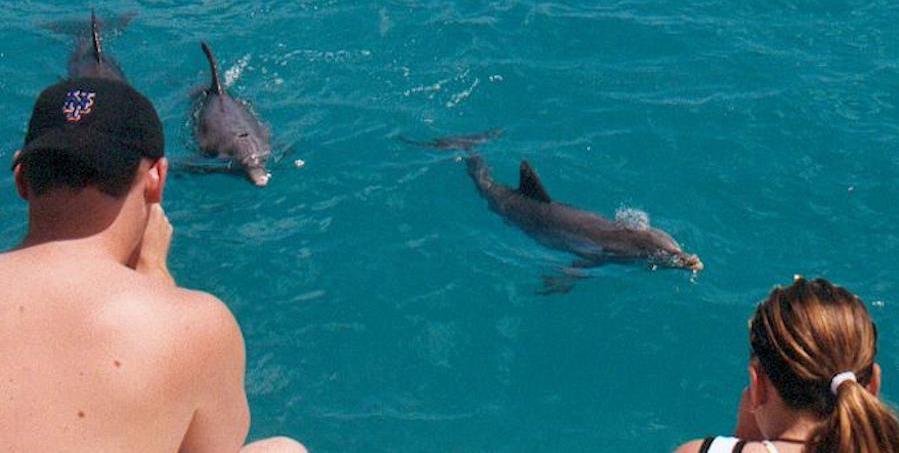 If you spend few hours in the sun, water goes kick in your appetite, but there is no need to worry because Key West is known around the world for a delicious meal. Key West has simple restaurants to fine dining with overlooking the ocean. Don't forget to try the Key lime pie. Many people would tell about Lime pie, but the best way to find out is to taste itself. Some restaurants may require reservations during busy times, so be sure to call ahead first.
You cannot miss the sunset celebration at Mallory Square. This event occurs every night, at the end of Duval Street Mallory Square except in inclement weather. Here you can watch the performers make everything even tricks for playing music. It is also a great place to buy unique art, photography, and other treasures of your Key West vacation.
Key West Ghost Tours are a great way to start an evening of entertainment. You can learn the strange history of the island while getting a little scared along the way. Bring your camera with yourself because here's a lot to see and capture in camera to save for the lifetime.
Before leaving the island, you have to hit Duval Street for world class shopping. Stores of popular clothing, as well as single header stores for Duval shopping, have everything for everyone's need. You can buy painted t-shirt, beautiful trousers or whatever you like. Key West also has some wonderful art shops where you can find something of quality to remember your trip forever to the island.
Duval Street may have some great business, but it is known throughout the world as a top party district. Each year, Key West hosts the Fantasy Fest celebration where anything can and does, happen. The party, of course, is not limited to just Fantasy Festival as this is a daily event. Duval Street is also known as the Duval Crawl. If you try to drink in all the bars and clubs on Duval Street, you can find out where the name of it comes from.
There is more to do in Key West and the Florida Keys that most cannot do in a single trip. It is a place that will capture your heart and bring you back again and again. It is a place where memories are made that will provide many years of mental escape from the realities of everyday life. Escape to Key West, Florida and see why this is called a perfect American holiday destination.