WinX MediaTrans: An iTunes Alternative That Does Much More Than iTunes
Using iTunes on Windows computer has been a concern for many users as it works slow and also crashes at times. People use iTunes app basically to manage files on iPhones and iPads. However, there are many restrictions that make users to look for an iTunes alternative for Windows. So we are here with an alternative to you if you are tired of iTunes' limitation and also looking for an alternative.
Meet WinX MediaTrans app for Windows: The Best iTunes Alternative
WinX MediaTrans app is a great solution of your iOS file managing problems. The app comes with easy to use interface and it allows you to add files, delete them, export them and do much more than traditional iTunes app. Let's get to know some of the features of the app.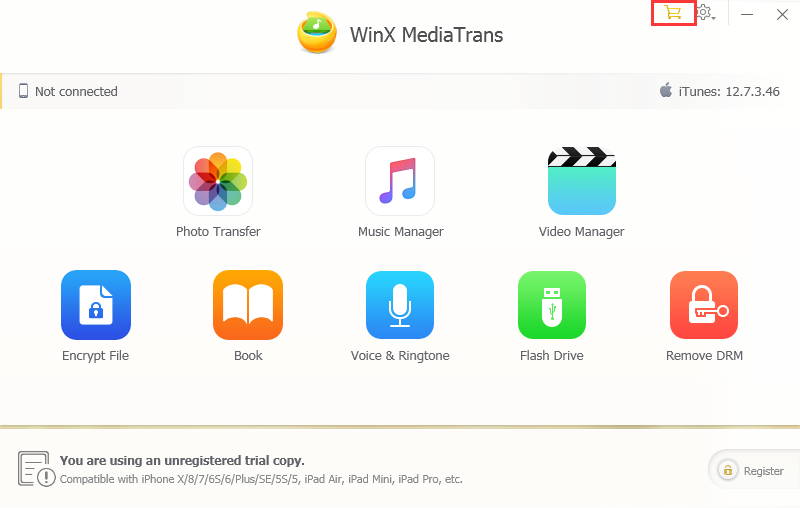 Photo Transfer feature allows transferring images between iOS devices and PC at the fastest speed. The app also uses the hardware acceleration technology that can transfer up to 100 photos from iPhone to PC within 40 seconds that is much faster compared to iTunes. You can also add photos to iPhone by simply dragging and dropping from your computer to iPhone.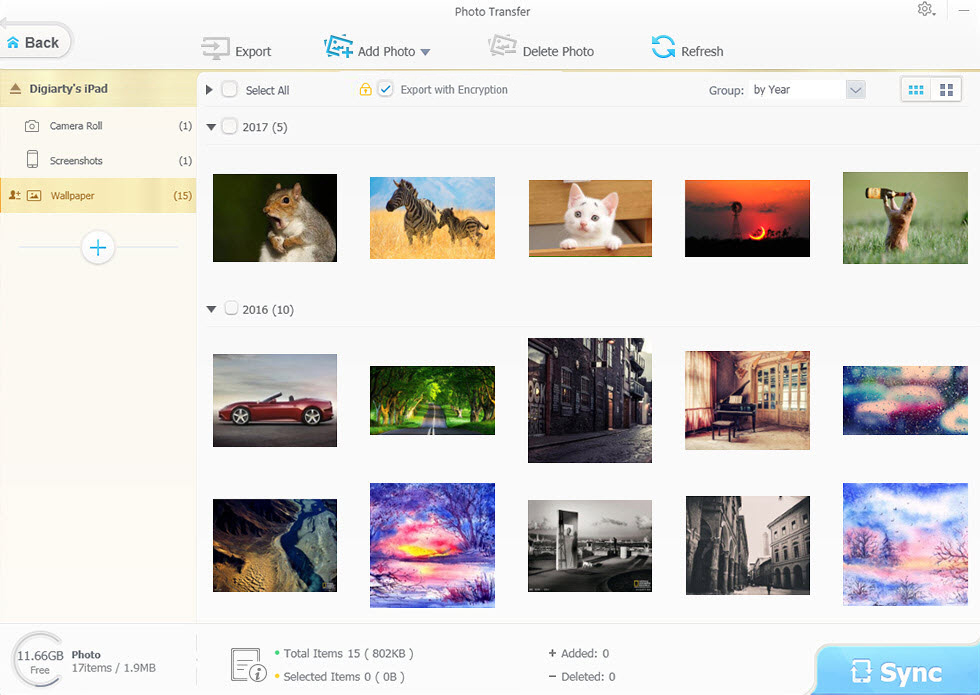 Music Manager is not just about transferring music but to get some additional advantages. There are times when your device fails to play those music on iPhone that are not purchased from iTunes, but with WinX MediaTrans you can transfer your non-iTunes music from iPhone to PC or vice versa and it will not fail to play. You can transfer up to 100 songs within 35 seconds, and you will also be able to add, remove, or edit music playlists.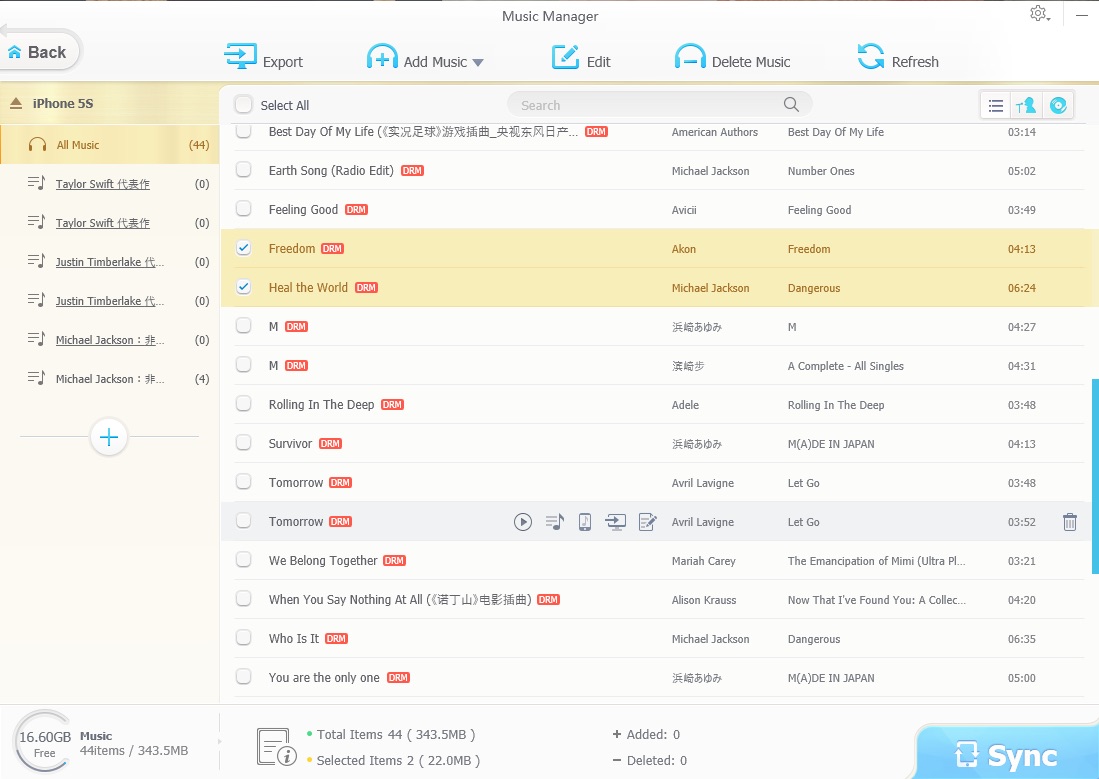 Video Manager feature is very useful at all situations. No matter whether you want to export your large videos to PC to free up iPhone storage, or add videos from PC to iPhone to watch them on the go, WinX MediaTrans's two-way sync mode will help. When adding videos to iPhone, this smart iTunes alternative will auto convert incompatible videos to iOS compatible format (e.g. MKV to MP4) and also compress video size by 50% while preserving original quality.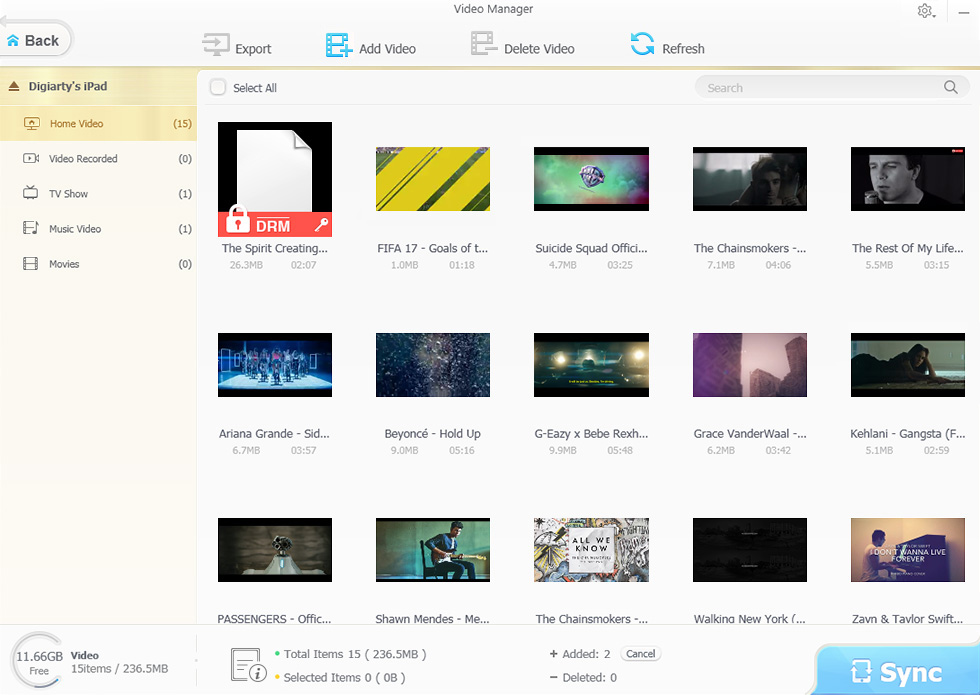 Voice & Ringtone option allows managing voice memo that you have recorded on your iOS device. So you can export them to your computer or even delete them. Ringtone option under Voice & Ringtone lets you create new ringtones. You can add any song or music file, select the start and end time and sync with your iPhone and iPad to use them as ringtone on your device.
Book option lets your manage eBooks that your download on your iPhone or iPad. You can also add a new eBook if you have it on your computer or even delete those you don't want.
Remove DRM option is very useful if you keep downloading stuff from iTunes. All books or music files you download from iTunes Store are DRM Protected and cannot be transferred or played on any other device until the DRM Protection is removed. WinX MediaTrans lets you achieve this and then you can use those files even on a computer.
Encrypt files feature enables you password protecting the private files, image, videos or even the whole folder. Those files will stay encrypted on your computer and you will require to enter Password to access them.
Flash Drive option recognizes any connected Flash Drives and allows you managing files of a flash drive, like adding new files and deleting them.
If you like the features and want to get this useful app, you can get the advantage of the ongoing giveaway. The company is offering a limited number of free license for a few days. If you miss the opportunity, you can still get it as the free trial to test the features and if you like it, you can upgrade to full version.