Planning a summer trip? Visit Exotic & astounding hill stations of India
Most of the hill stations of India were developed during the British reign, for a respite from the oppressive summer heat. The map of all hill station is roughly same as they possess a mall in the center; many have scenic lakes as a focal point, which makes them excellent places for boating activities. One thing is certain that you will not get bored visiting any of the hill stations of India. You will find astounding hill stations across India for planning a summer trip. Here's a guide to explain some most popular.
Shimla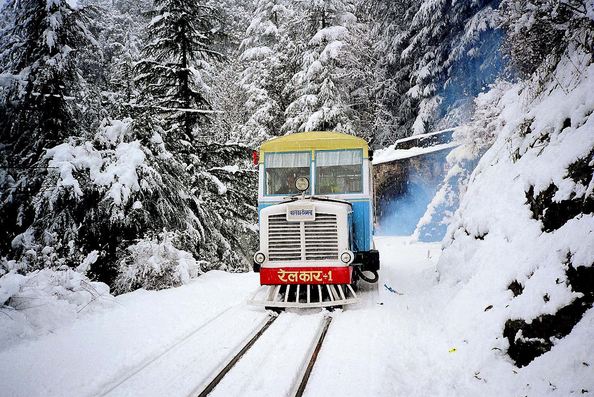 Shimla used to be the summer capital during the British reign. It is now the capital of Himachal Pradesh. This wonderfully fresh and charming village stretches along a mountain ridge, wrapped in oak, pine and rhododendron forests. It is very famous for its colonial buildings and historic railway.
The old Christ Church with its beautiful stained glass windows is one of the most outstanding monuments of Shimla. Also, you can enjoy the amazing views from the Scandal point as well as the Viceregal Lodge (try to be there for sunrise or sunset) on Observatory Hill. Travelers can enjoy plenty of adventure sports as well as fresh walk in the surrounding area.
Manali
Manali, with its calming as well as a soothing backdrop of the Himalayas, presents a blend of tranquility, serenity plus adventure that makes it one of the most admired in North India destinations. It is positioned in the Kullu valley of Himachal Pradesh, a magical place, surrounded by forests of pine and fresh furious Beas River, giving it a unique liveliness.
Munnar
If you love tea, a visit to Munnar in Kerala can be a pleasant trip for you. The surrounding region is eminent for its sprawling tea plantations. Tea plantations in Kendale, bordering a picturesque lake, offer finest chances to observe tea that is collected, processed, also you can try fresh tea directly from the gardens. This marvelous region is blessed with the natural magnificence of streets, misty hills as well as forests full of exotic plants plus wildlife. It's a blessed place close to nature with simplicity. Venture lovers can pleasantly hike to Anamudi, the highest peak in South India; travelers can also explore the Eravikulam National Park, or go climbing and paragliding.
Darjeeling
Darjeeling in West Bengal is also famous for its lush tea gardens. Furthermore, it is blessed with a stunning view of Mount Kanchenjunga, the third highest mount point on the planet. Some of the most popular attractions in Darjeeling include monasteries, botanical gardens, a zoo, and the Valley Gondola with cable car, Rangeet (Asia's longest cable car). Darjeeling is a wonderful place to stroll and explore the tea plantations, villages, and marketplace. But don't visit during the monsoon season, though this wonderful region is one of the wettest destinations in India.
Ooty
It was founded in the 19th century during the British reign as the summer headquarters of the government of Chennai; instead, Ooty is now a relaxing place to escape the summer heat in Tamil Nadu. If you travel there during peak season as in April and May, can enjoy much there.
Popular attractions include a 22 hectare Ooty Botanical Gardens (a flower show is held there every May as part of the Summer Festival), boating at Ooty Lake, plus Dodabetta peak, that offers an excellent view of the hills Nilgiri.
Nainital
The hill station of Nainital in the Kumaon region of Uttarakhand was a well-liked summer retreat for the British during their reign. It has a tranquil, emerald Naini Lake plus most beautiful "The Mall", filled with restaurants, shops, hotels in addition to markets. Enjoy by exploring the surrounding area on the back of the horse, or relax on a boat while visiting the lake.
Kodaikanal
Isolated Kodaikanal is 120 km from Madurai, Palani Hills in Tamil Nadu. Its name means "Gift of the Forest". Travelers can explore numerous varieties of flora as well as fauna in this amazing place. Pear orchards and charming buildings with gabled roofs, greet you as you enter the city. There is an annual fair held in botanical horticulture landscape Bryant Park in May. There's a load to enjoy here including, waterfalls where you can enjoy a picnic, boating in the lake, plus a plenty of hiking trails.
Matheran
The nearest hill station of Mumbai in Maharashtra is Matheran, it offers a variety of trails and lookouts. The thing what makes it so special is that all vehicles are banned here, even bicycles. It is a relaxing place to relax away from the noise and pollution sites.