Locate Your Kids and Monitor Them With Kidgy Parental Control App
Kids safety is one of the primary concern for any parents. There are parents who just cannot stop thinking about the kids wherever they are. It could also be the reason for the tension that will keep your mind diverted from your job or whatever you are doing. You can get rid of such diversion and tension by using a Parental control application. Such apps allow you to monitor your kids' online activity, control the app usage, and even locate their GPS location.
Kidgy Parental Control App
Kidgy Parental Control application comes with many great features to keep an eye on your children's online as well as other smartphones' activity.  Let's know the features of the app to learn how it can help: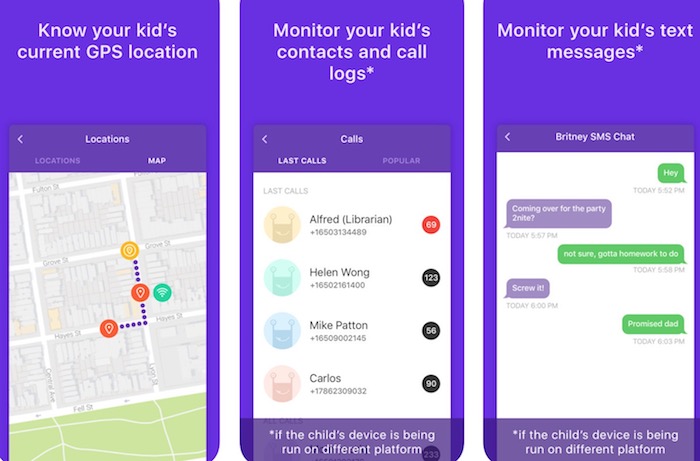 Built-In GPS Location Locator
This app comes with GPS Locator that makes you view the current GPS Location of your kid from anywhere in the world. So it doesn't matter you are at the office, home, or traveling, you can open the app anytime and see where your child is. If you find the kid at any unusual place, you can take action if needed. Such features are very useful considering the current environment that is not always safe.
Text and Call Monitoring Feature
Get to know what numbers your children dials and who calls them with the time and date. You will also be able to read the text message of your children's mobile phone. It's normal that your children may delete a text or even clear call history but you will still be able to view them on your smartphone with the help of Kidgy app. You can also block unwanted number from your smartphone without taking your kids' phone.
Block or Filter Websites
There are many websites that are harmful for kids, like Pornographic sites, Hate Crime, Drug, and many other websites. You can block such sites with the filter feature.
Block Unwanted Apps and Limit App Usage
Apps like FaceBook, YouTube etc. could be the reason for dark future as children easily get addicted to them and they can spend a whole or even night while using such apps. You can either block them for your children or just set a usage limit to prevent them from using such apps for a longer time.
Set Daily Tasks to Keep Your Kids Motivated
The app comes with a built-in feature that allows you to set up some tasks or even homework for your kids. You will be notified by Kidgy app once they complete those tasks and mark them as completed.
Where to get Kidgy Parental Control Application?
The can be downloaded without any charge from the Google Play Store for Android or the Apple's App Store for iPhone and iPad. The app is subscription based, and the basic subscription starts from $9.99. You can adjust the subscription.