Cheapest destinations to plan a trip on the planet
Definitely one of the best things that can happen during the year is awaiting vacation. When you search for an ideal place to relax, enjoy and learn about, of course, you'll have to consider your budget. If you love visiting exotic places, want to enjoy a vacation there? But you're worried about money? Do not let your budget hold you from traveling and review some of the cheapest destinations on the planet, which I present below, each of them has magic and beauty captive, let's the adventure begins;
Cheapest destinations to plan a trip
India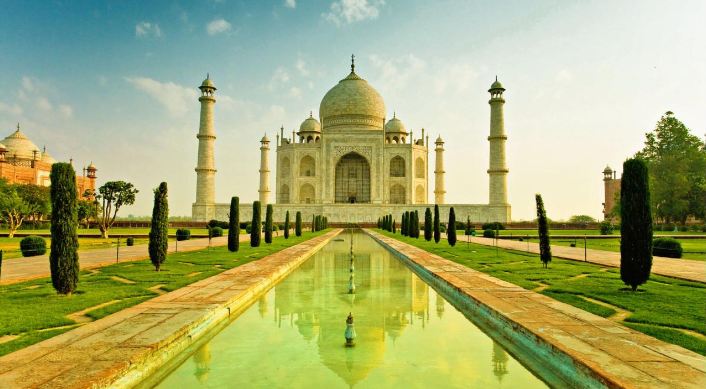 India, a mythical place that seduced Marco Polo, Kipling, and George Harrison, still has all its fascination for travelers. All that can be costly is the airfare; instead, India is a very cheap tourist site. Has a very rich culture, including its main attractions the Taj-Mahal, Delhi, and Varanasi, places full of history and magic. Daily expenditure in this country is the lowest in the world, one glass of beer costs $1.25, a hotel night hovers around $10 and dinner about $2. No wonder it is positioned at the top of this list with its long cultural history, civilization, curiosity, and fascination.
Laos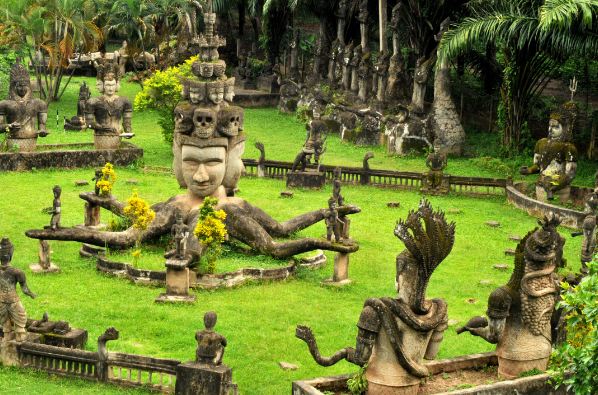 Except for the plane ticket, travel to Southeast Asia is very cheap. Laos is a country in the Indochina Peninsula. There you will find lush green fields, lush forests, majestic waterfalls and hot springs healing properties. Besides the beautiful scenery, which seduces Laos are its culture, religion, and history. In Laos, there are ancient Buddhist temples that keep precious stories, ruins dating from the Stone Age and hundreds of Buddha statues. For only $35 you can enjoy a perfect day. Here you can enjoy traditional dishes like pork wrapped in banana leaves or papaya salad and can buy its famous handmade silk.
Honduras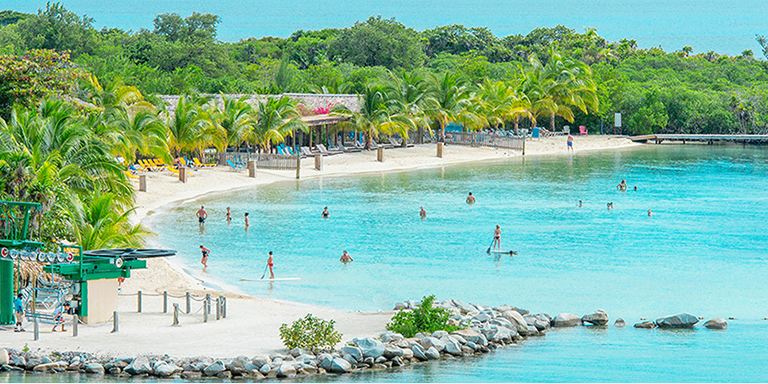 In Honduras you can drink a beer for less than a dollar, this country is so cheap. Typical dishes such as tortilla cost cents. Among the most attractive activities diving is highlighted and the Mesoamerican Barrier Reef, the largest coral reef in the Western Hemisphere and the world's second largest reef. You can also go diving, a program of 4 days, with insurance included, costs just $250. There is a great natural and cultural diversity in Honduras.
Indonesia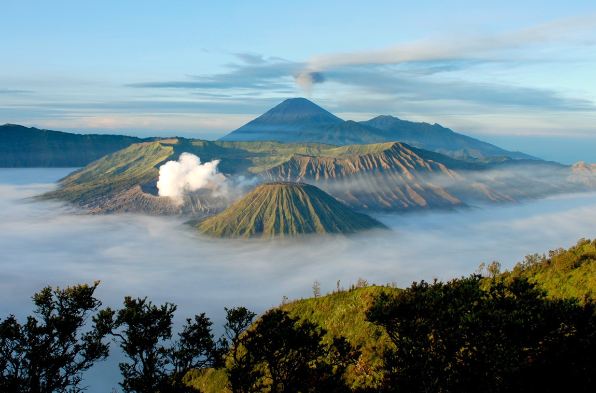 Here you can live like the locals, can eat for $10 and a beer will cost you a dollar. Dining possibilities there are endless. Here you will find archipelago, volcanoes, reefs, and you have the privilege to see beautiful sunsets. You can enjoy a ride in glass bottom boat and observe closely the seascape. The Legian Street is the lively business hub and the Kuta area in Bali islands. During your stay, you can also delight your body through the luxurious spa, massage with natural oils.
Nepal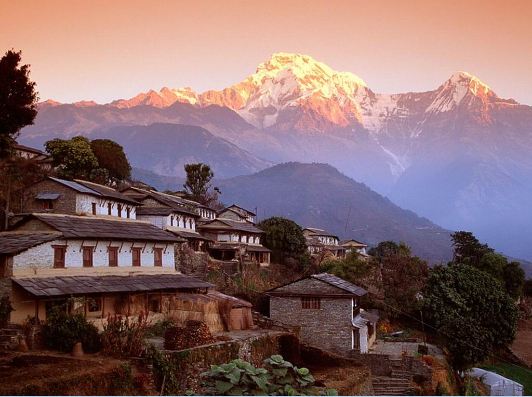 Nepal is the famous in the Mount Everest of Himalayan Mountains, with more than 8800 meters highest mountain. Apart from its majestic mountains, national parks, waterfalls, in Nepal are historical and cultural treasures captive. Numerous temples and historic ruins await you there. Many of the tourist sites in Nepal have been named a World Heritage Site by UNESCO. A beer will cost a little over two dollars, while accommodation and food can get for less than $5.
Poland
Poland is the most economical country for tourists. In this nation's tradition, spiritual heritage and creeds of many nations make it a lovely place for travelers. Its historic towns such as Krakow and Wroclaw, castles, churches and palaces attract travelers; Go eat a hamburger will cost you $3, a cafe and beer are for 3.5 and one dollars.
Morocco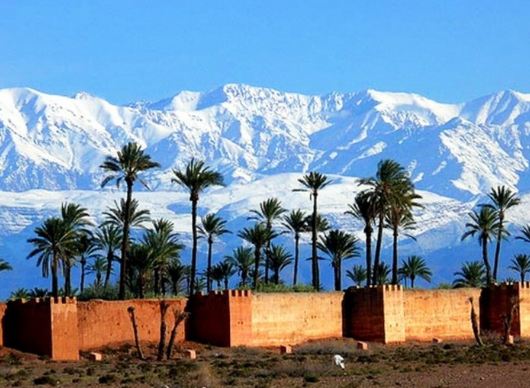 What characterizes Morocco are different festivals that take place throughout the year. In addition to its beaches, the palace in Telouet Glaoui, Marrakesh, the medieval maze of streets of Fez, the High Atlas Mountains are some of the tempting places to visit. The traditional drink, mint tea costs just 65 cents, and you can spend the night in a hotel for about $25.
Mexico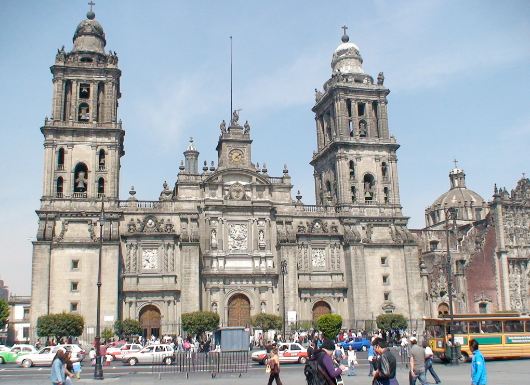 Mexico offers many tourist attractions. Highlight its colonial architecture, cities, metropolises, rich pre-Columbian culture, the historical record of the culture and its countless pristine beaches. This country has one of the richest and most fascinating cultures. It is also an excellent destination to make adventure tourism. A beer costs only $1.5.
Bulgaria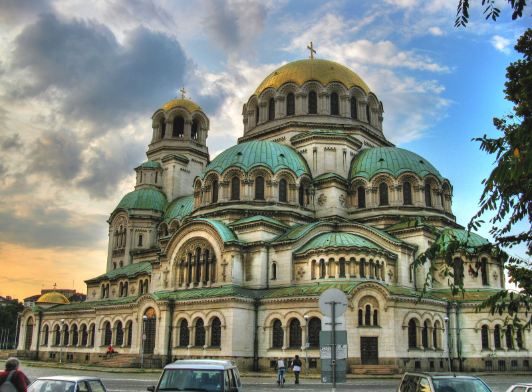 Compared with other European countries, prices in Bulgaria are very low. If you can avoid capital Sofia, the journey will be beneficial to your economy. There are precious architectural monuments, ancient ruins, historic tombs, ancient monasteries and contemporary culture. The nightlife here is vibrant. The scenery along the Black Sea is an excellent reason to visit this country. In Bulgaria, the value of a beer is just over a dollar, and a glass of liquor will cost $ 3.5.