Top 5 PDF Editors for Lawyers [Detailed Handbook]
Lawyers continually need to alter their documents to suit diverse requirements. This includes court and government bodies filing requirements and maintaining client confidentiality by preventing unauthorized document changes. PDF offer legal practitioners the best way to store documents, share and file their extensive critical data. PDF is easy to create, view and edit and the perfect open standard for creating an electronic duplicate that can be used widely. With government departments, state and federal courts having adopted PDF as the sanctioned document standard, using a PDF editor allowing you to edit and alter your legal PDF documents is everything.
The following 5 PDF editors are perfect for lawyers and some of the widely used in many government and private offices, including by attorneys and law firms.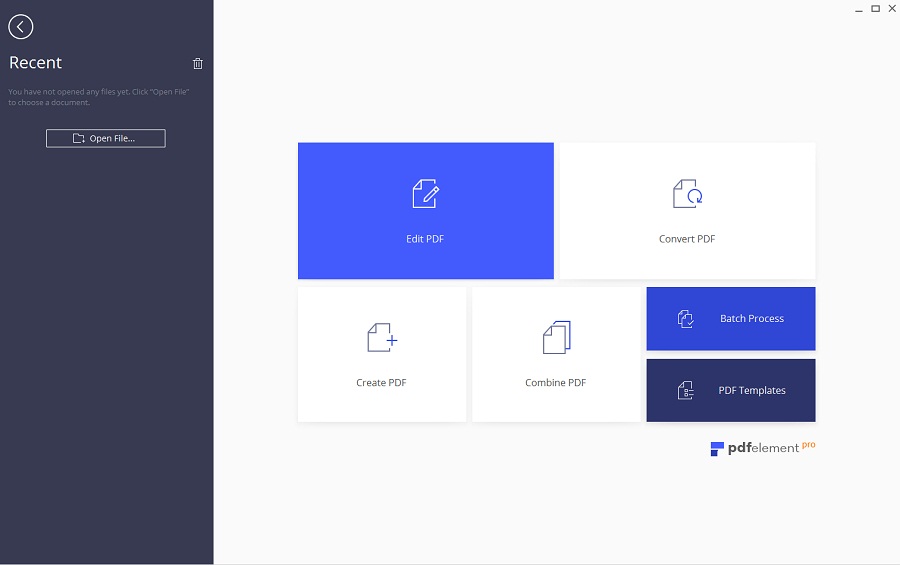 Top Wondershare's new PDF editor version, downloading PDFelement 6 Pro is easy with a smooth installation process. Primarily an editing tool, simply open the document in a new edit window and edit it as you want; use any of the options for incorporating images, links, and texts. It comes with a refreshed user interface with new additional features. This includes the ability to transform all non-fillable forms created by any type of office software into a fillable and editable PDF document, simplified process of changing PDF forms to Excel, fast batch extraction of hundreds to thousands of data forms into one file and overall enhancement of Editing Workflow. Pro 6 allow you to edit PDF through the groundbreaking OCR (Optical Character Recognition) technology and even batch process watermarks.  It comes with all the features of PDFelement 6 Standard and much more.
Additional features
Automated form recognition

OCR (Optical Character Recognition)

Bates numbering

Redaction

Extraction of form data

File formats extended compatibility support

File size optimization

PDF files batch process

Scanner to PDF

PDF/A support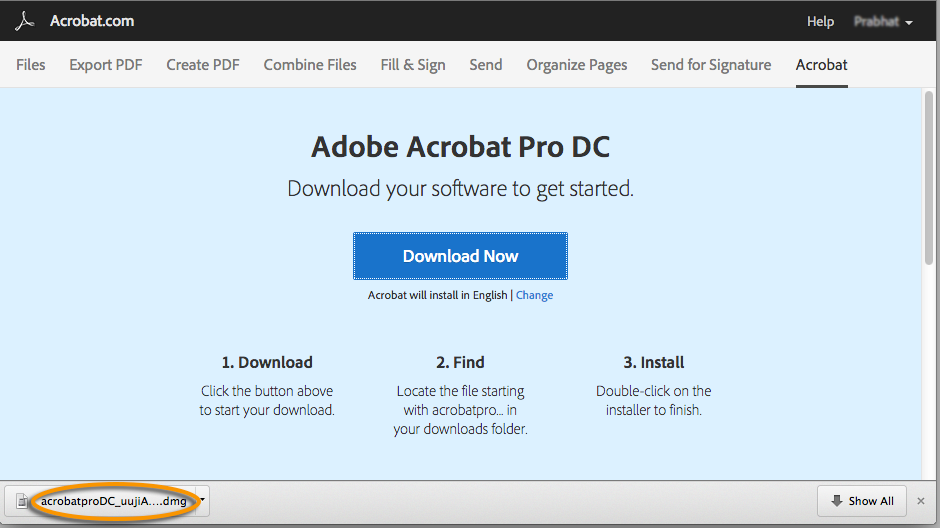 Still considered the standard in the industry, Pro DC comes with various functions including scanning to PDF from anywhere, easy comparison of files, better Mac conversion and easy conversion of PDFs to those office formats you know so well. Tool is perfect for editing data even in scanned tables, instant paper document editing, reviewing and commenting via a touch-friendly user interface and editing on iPads. Easily remove and redact information and even include rich media such as audio files, interactive objects and video files to your PDF documents.
Notable features
Access files stored in cloud drives such as Dropbox and Microsoft OneDrive

Export PDFs to other formats such as Office applications

PDF editing intuitively enabled including dragging and clicking

Text finding and replacement in one step

Copy and pasting chosen PDF file parts easy without any effect on formatting

Paper to PDF scanning

PDF file versions comparison

Text reflow on page

Automated spell checker

Change PDF into editable PowerPoint, Excel or Microsoft Word

Correct and preview highlighted text errors

Document photo clean up to adjust perspective and remove backgrounds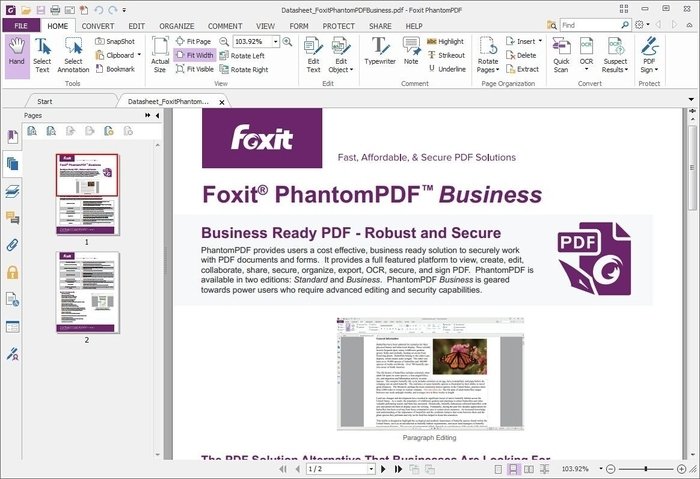 Feature-rich PDF tool, Foxit's PhantomPDF Business 7 is a solution for creating, viewing, editing, sharing, securing, commenting, exporting, organizing, securing and even signing PDF forms and documents. It includes OCR technology among other capabilities superb for lawyers.  The software includes a familiar interface easy to use especially for Office users. You can integrate multimedia files into your PDF with the tool while making the most of robust sharing and security features. Business 7 includes multi-language support functionality enabling editing and conversion in diversion languages.
Additional features
Shared review to use the software on mobile devices or desktop

Direct email conversion to PDF from Outlook

Customize tabs in use or create new ones

PDF sanitization features for removal of unrequired information prior to publishing

PDF portfolio editing and creation

Digital signing of PDFs and verification of XML forms including digital password protection

Constant annotation and editing enhancements

New features for logs analysis, dynamic revocation and access rights management

Ultraforms PDF fillable forms 2D barcode easy generation
4. Nitro Pro 8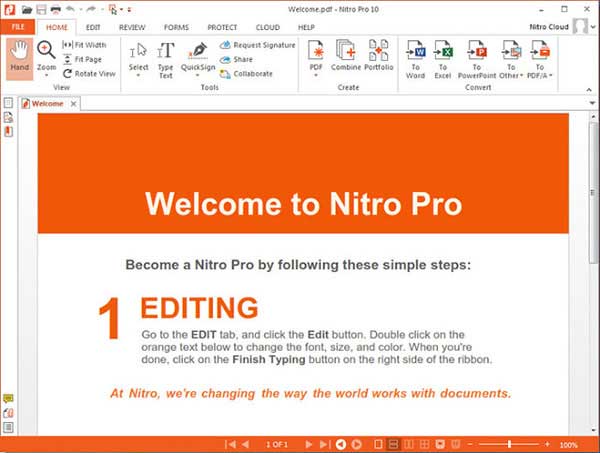 Pro 8 comes with a navigation reminding one of Microsoft Office in an intuitive and familiar interface. You can edit, review and protect PDF files with large icons allowing you to find the right functions fast. A straightforward program for all including novices, it has top tabs such as Help, File, Home, Forms, Edit , Protect and Review that reveal lots of buttons and features under them. Its huge functionality allows superb insertion, conversion, editing, and creation, reviewing, signing, adding redactions and securing PDF documents. New updates have expanded support for other languages and third-part software such as Evernote.
Noteworthy features
Allows batch conversion of PDFs to Excel, Word, plain text, images or files

Scanned images detection

Includes OCR (optical character recognition) technology

Image conversion to Excel or Word searchable version

Choice to export to multiple or single worksheet in Excel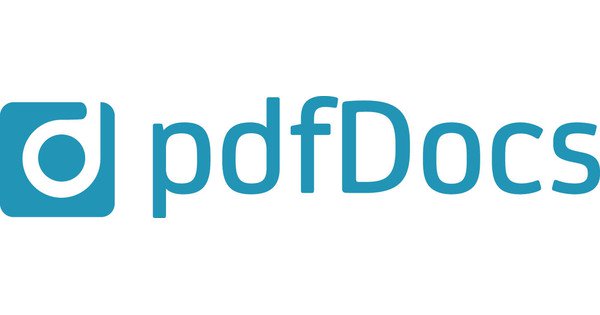 An effective PDF management tool, you can annotate, edit, create, collate, secure and redact PDF files easily. Also makes it easy to save documents, email and print files from the Organizer workspace. Tool also comes with electronic PDF binder creation features and automates assembling and conversion of numerous documents into multi or single PDFs you can easily share and submit to third parties or clients securely and fast. pdfDocs comes in Enterprise, Professional and Standard editions.
Notable features
Editing, redacting, splitting files, collating and stamping PDFs with Bates numbering enabled

Annotate and mark up documents

Share PDF/A and PDF files securely

Improve PDFs with page numbering, footers and headers, watermarks and security settings

Multiple document collation

Integrates with MS office, ProLaw, Worldox, NetDocuments, Epona, Laserforms, iManage Work, MS Sharepoint, Formpipe among others
You can learn more how a good PDF tool helps Government and Legal industry to have a centric document workflow and decide yourself which one suits you the best.