3 simple ways to recover deleted data from Samsung Galaxy
Earlier, we used to save our valuable data on our PC or laptop, but with the increased use of smartphones like Samsung galaxy this practice has decreased a bit. Now, Samsung Galaxy has different features to keep our data secure and save until we delete it. Sometimes, our data gets accidentally deleted due to any virus or faulty operation. In this situation, there are methods can help in getting that lost content back.
The data is still there on the device and don't get removed until new data is saved on your device and this is the reason that there is the possibility of getting it back. The phone saves the new data in the place that is left vacant and that storage space that used to keep your data is still in use even you have deleted them. New data is likely to replace them, but it takes time and doesn't happen in real time. Hence, it is easy to recover data such as phones messages, photos, videos and contacts from your Samsung device. Here are the three simple methods that you can perform to recover your valuable data.
Ways to recover data from your Samsung Galaxy
Method 1: Recover from backup
Many people keep a backup of their data on cloud service or synchronize it. This is the good habit, and it makes the recovery process even simpler and easier for you. You need to access the Google account that you have set up in the beginning. You can restore the sync data from there. Follow these steps to recover and restore the data:
Go to settings> backup and restore> latest back up file> restore (options may be different depending on what device you are using)
All your lost messages, contacts, videos and other important data will be restored in your device. You can keep a backup of your valuable data on hard disks, flash drives or on cloud service. It is good to take advantage of these options so that you don't have to regret the situation like this. However, if you don't have a backup plan then still you can get the lost data back. Let's know how?
Method 2: Data recovery tools for Samsung Galaxy
You can recover data from Samsung galaxy with a data recovery tool application
Here is what you need to do
Step 1-Install the data recovery tool for Samsung on your PC
Step 2- Connect the device to your PC and launch the software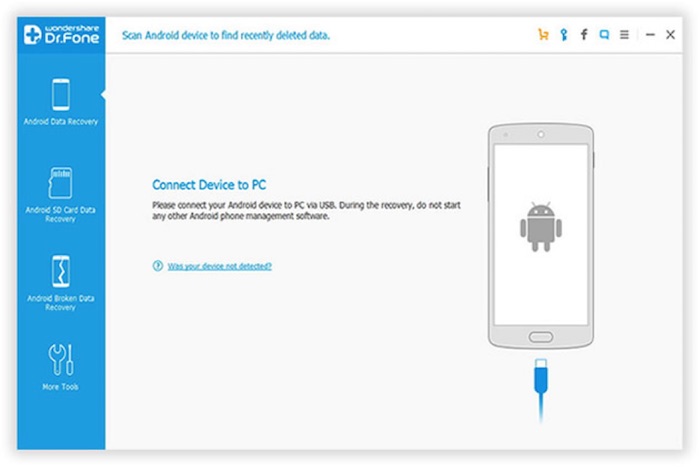 Step3- Check for USB debugging on your device and enable it so that your Samsung can detect the software. For this you must enable Developer option by going to about device option under Settings, and then keep tapping on the build version until you see that you are a developer. Now go back and you will see Developer option that you need to enabled and also enable USB Debugging that you will fund under Developer Option itself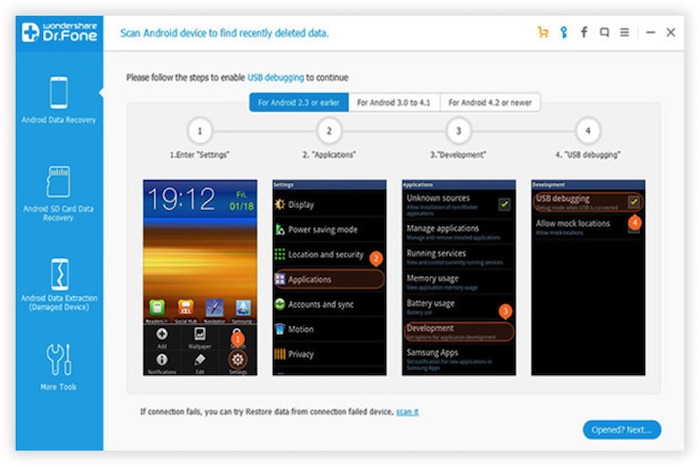 Step4- Now let the software scan and analyze the data and show a preview on the screen once scanning gets completed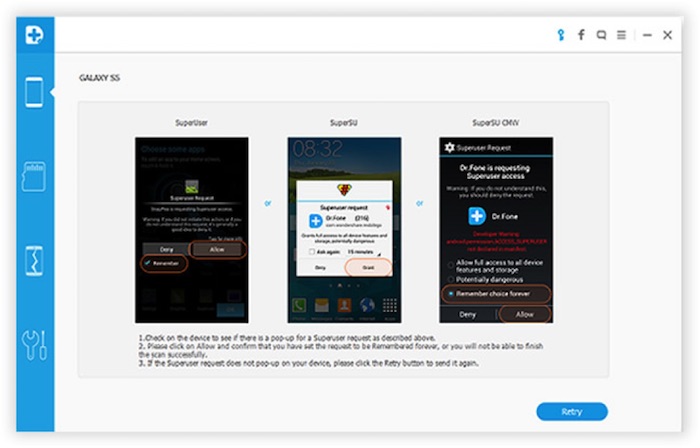 Step5- Select the data that you want to recover and click on restore button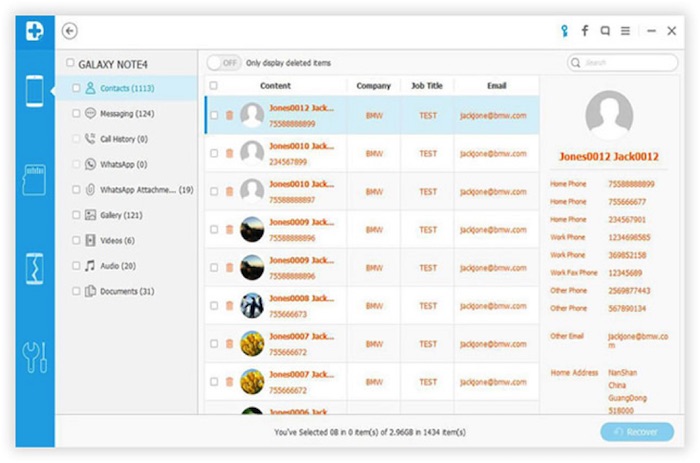 Method 3: Recovering deleted Samsung data from SIM Car
Many people don't switch the storage space from SIM card to phone or external memory card. So, if you have not done so, then you can retrieve them from SIM card. Check your SIM and look for the essential contacts and messages. However, this method may not work well, as SIM comes with very little storage option to save only contacts and messages. So if it is not helping at all, then you will have to rely on one of the methods mentioned above.
You can select one from the above method to recover deleted data. As I know, the more easy way to do it from backup files, you just need to export them and save to your Samsung. As for the Method 2, It works for users who don't have any backups as it can support 3 recovery models. You can learn more about the recovery tool from its website, I believe there is always a way to help you.